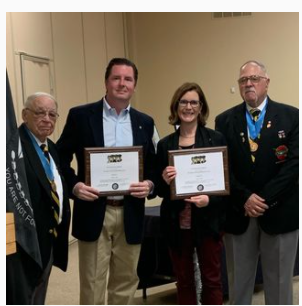 On March 20th Keith and Suzanne Dice were honored to accept the Legion of Honors Award from VFW Post 2179. This award, presented during the annual Four Chaplains service, embodies public service. Congratulations to the Dice's efforts on behalf of the Backpack Crew and all the worthwhile organizations that were honored.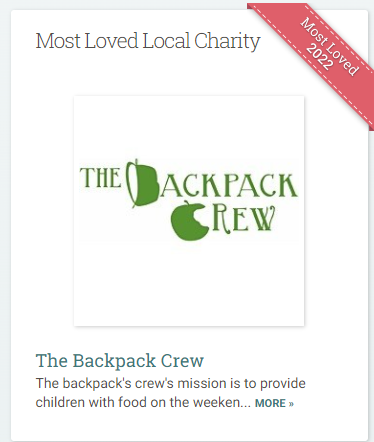 "Most Loved" award from Hulafrog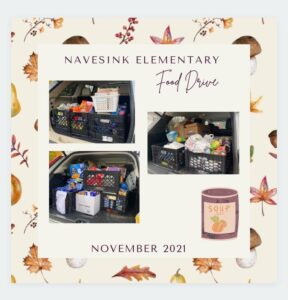 Thank you Navesink Elementary! We appreciate the generosity of all the students, faculty and parents who participated in this food drive - well done!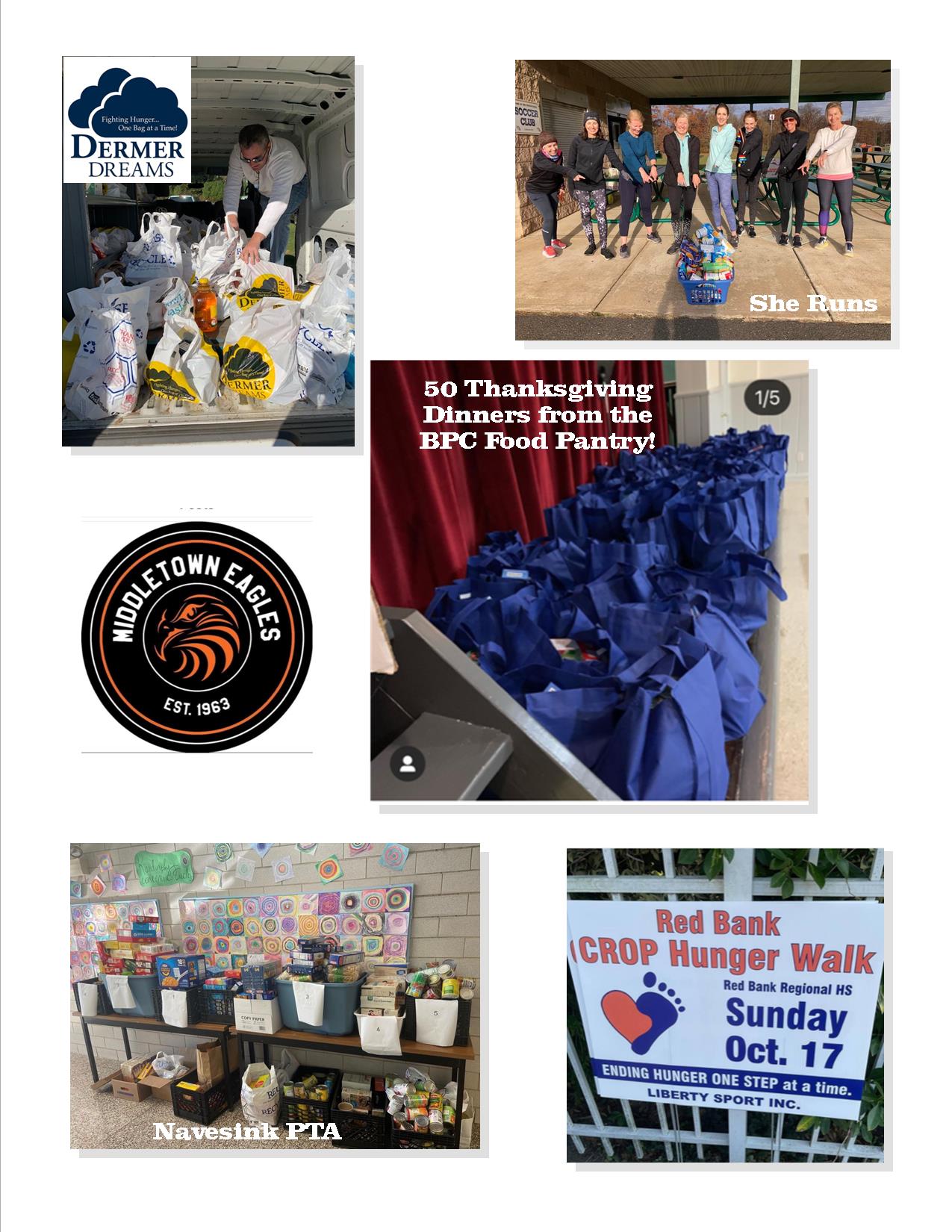 Thank you to everyone and every organization who helped us fulfill our mission. Big or small, your contribution is appreciated! Some of our recent food drives are pictured below:
The BPC Food Pantry is excited to have partnered with Jr's through Fulfill's restaurant initiative. Since May, Jr's has been delivering 250 prepared meals of slider sandwiches and french fries every Monday evening for the BPC Food Pantry to distribute! All in need are welcome to come for some hot meals, non-perishables, meat, produce and more!
The Backpack Crew Continues Feeding Families Amid Covid-19 Crisis
---
---
---
Backpack Crew and Learning Tree Preschool Partner for Thanksgiving Food Donation Drive 
---
The Backpack Crew gets a visit from Matt Ryan 943 The Point DJ!
DJ Matt Ryan came to visit us as part of his "Pay it Forward" program. He learned about our program and volunteered his time by packing backpacks and unpacking a Bumblebee Seafoods delivery! Read more about it here:
http://943thepoint.com/meet-the-backpack-crew/
---
Small Steps To Eliminate Hunger In Our Schools
By John Burton
MIDDLETOWN – For the community at large, hunger can be silent, unseen, but still very much a part of the community. But it is very much something that affects lives and has to be addressed.
So found out Keith and Suzanne Dice, a young Middletown couple who have been taking steps to deal with hunger and food insecurity establishing a program they call the Backpack Crew.
The couple has been working as a ministry of the United Methodist Church, 247 Broad St., Red Bank, with the church's support and assistance. Continue..
http://trtnj.com/small-steps-to-eliminate-hunger-in-our-schools/
---
There Are Children Going to Bed Hungry at Night Right Here in Middletown. 'Backpack Crew' Wants You to Help.....
A private program in an undisclosed Middletown school shows how much families are struggling to eat right here in Middletown, founder says. Continue...
http://patch.com/new-jersey/middletown-nj/private-program-shows-families-struggling-eat-right-here-middletown